Real size adult mascot costumes.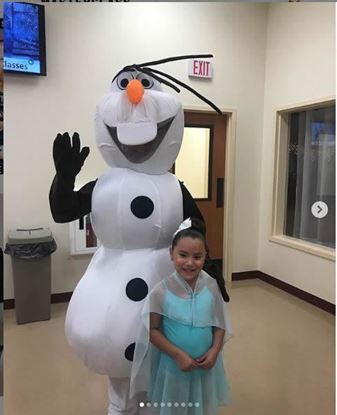 Olaf costume adult size. Cute costume of Olaf from movie Frozen. Real size for adult about 5'6''-5'9'' tall.  
To order, select your rental day(s). You may be able to pick up costume night before your rental starts.
Rental Terms and Conditions: Return is due by 11am day after rental. No shipping available.Costume must be returned in original condition without damage.  If returned late we would charge you rental price for each day costume is late. If costume is not returned within 3 days it will be considered purchased and you will be charged full retail price of $249+tax.